"Pathways to Work" has monthly events, service projects and several fundraisers planned for this year.
All students in WorkPlace Readiness are automatically members in "Pathways to Work".
Any students who receive CTI services in their CTAE classes are eligible to be a part of "Pathways to Work"
Visit this portion of the site so you are always up to date on the service project, fundraiser, and conference that we are preparing for next!

Spring State CTI Conference

Where? Rock Eagle
When? April 19-21
Why? Juniors and Seniors who have been enrolled in or are enrolled in a CTAE course during 2016-17 and are receiving CTI Services

Be a part of "Dress for Success" on Wednesdays! Sponsored by Pathways to Work, our goal is to have students and faculty display professional dress/business dress one day a week to support post secondary endeavors in various careers!
All students and staff participating will be eligible to put their names in a drawing EVERY TIME THEY DRESS UP to win a gift card (prizes given each 4.5 progress report period).
---
Announcements!
Pathways to Work raised over 2000.00 dollars to donate to Children's Healthcare of Atlanta this year through Tuesday Jeans Day, Cornhole Raffle, and Senior Buttons!
​
Seven students are planning to attend Spring CTI Leadership Conference in April to compete in events within Healthcare Science, Culinary Arts, Technology Skills, and Construction!

WorkPlace Readiness classes are continuing to volunteer in the Media Center in order to build job readiness skills.

Summary of Performance meetings for Seniors will begin after Spring Break; they have all been working with case managers to create presentations for their meetings.
---
---
Powered by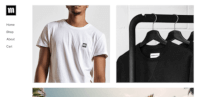 Create your own unique website with customizable templates.