What is WorkPlace Readiness?

WorkPlace Readiness I/II is a resource class offered to students who have Individualized Education Plans and need support in their academic & CTAE classes. Students also have the opportunity to build skills necessary to enroll in the Work Based Learning Program at PHS. WorkPlace Readiness lesson balance between life skill development, study & test taking skills training, and job training to prepare for goals after high school. Students who are interested in post secondary options like colleges/universities, technical school, military, or trade school can use this class to prepare for the required assessments necessary to enroll in such programs.

---

Job Skills Development

Students who are looking to obtain part time jobs/full time jobs after high school will learn about and practice the necessary basic skills to be successful in a work environment:

*Time Management

*Financial Responsibilities

*Appropriate Workplace Behavior

*Communication with co-workers and supervisors

Test-Taking/Study/Organizational Skills

Without the proper skills necessary to be successful in the classroom, students will struggle with all post-secondary goals. Students will be given daily mini-lessons that focus on the basic skills needed to do well in academic and CTAE classes:
*Study Strategies
*Note-taking Skills
*Test-taking Strategies
*Organizational Skills
*Notebook/Backpack Organization

Post-Secondary Preparation

Most goals related to obtaining education and training after high school require a minimum score on a specific assessment. Students will have the opportunity to learn and practice the required concepts needed to be successful in the following standardized tests:
*ASVAB
*COMPASS
*SAT
*ACT

Career Exploration

The ultimate goal of the CTI program, which WorkPlace Readiness works under is to help students to be prepared for work after high school. Whether that means working full time or going on to another educational program, all students should have a long term goal of what they want to spend the rest of their life doing:
*Career Interest Inventories
*Participation in Career Presentations by Local Businesses
*Career Manual Preparation
*Job Skill Development
See Ms. Flatt to enroll in WorkPlace Readiness I/II !
Powered by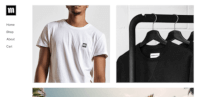 Create your own unique website with customizable templates.
Photos used under Creative Commons from Mike Miley, PauliCarmody, Jeffrey