CTI ANNOUNCEMENTS!
**Have questions about help in class? Head to room 316 and ask for Ms. Flatt or Ms. Rainey!
**Spring CTI Conference is scheduled for April 19-21 at Rock Eagle Ranch in Eatonton, GA.
**End of Pathway exams are coming up at the end of the month.



The services provided to students who are enrolled in CTI include but are not limited to:

Provide support services to students with Individualized Education Plans (IEP's) enrolled in a Career, Technical and Agricultural course in the Fall and/or Spring semesters
Provide students with functional skills to acquire entry-level job skills through a CTAE education plan
Coordinate student's course of study with short and long-term career goals that parallel strengths and weaknesses from IEP's.
Coordinate the development and annual updates of the transition plan within the IEP.
Provide the opportunity to obtain a position within the Work Based Learning program.
---
Direct Classroom Services

*WorkPlace Readiness Classes
*Instructional Support in CTAE Classes
*Paraprofessional Support on daily work, testing, and projects
*Testing accommodations as written in IEP's for standardized & classroom testing

---

Pathways to Work (Formerly Career Club)

*Open to all students receiving CTI services in at least one CTAE class in either the Fall or Spring semester

*Weekly meetings on Club days to coordinate events, service projects, and conference competitions

*Community Service Project participation

*Fundraising Projects for local and state programs

Vocational Rehabiliation

*Students with Individualized Education Plans are eligible to apply for services during and after high school through Vocational Rehabilitation.
*Students may be eligible for financial support for post secondary endeavors.
*Students can get assistance with obtaining employment while still in high school and after graduation.
*Students can complete vocational evaluations to determine career interests and abilities.
Powered by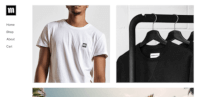 Create your own unique website with customizable templates.
Photos used under Creative Commons from Stepnell, Lost Albatross, ghfpii