The Least You Need to Know....
See below for the course explanation, expectations, weekly lesson plans, and important documents that will be needed throughout the semester.
The purpose of this class to is equip students with the skills necessary to obtain/maintain part time employment while still enrolled as a student at Pickens High School. Ultimately, after successfully completing this class, students will graduate from PHS ready to participate in full time employment that will allow them to live independently.
---
Students enrolled in the WorkPlace Readiness class will be working on a variety of services depending on their grade level, work experience, long term goals, and academics strengths and weaknesses. During any given week, we may be working in one of the following areas:
*Occupational Awareness
*Personal Growth
*Functional Literacy
*Money Management/Financial Responsibility
*Vocabulary Development
*Credit Recovery
*Character Education
CURRICULUM PLANNING:

*Students will work regularly on personal inventories that focus on careers, personalities, learning styles, and strengths/weaknesses in and out of the classroom.

*Students will use technology in various formats to complete assignments related to reading comprehension, reading speed, processing articles/documents, and important daily reading skills. The newly acquired online reading program, Achieve 3000, will be utilized to work on these tasks and goals.


*Students will participate in reading two helpful guides that will prepare them for "real world" living after high school. The 7 Habits of Highly Effective Teens and Life Strategies for Teens will be utilized in a group and individual format, with students completing activities that help to apply the concepts described and explained in each of the books.
---
---
Helpful Resources
Those students who are preparing for the SAT/ACT/ASVAB/COMPASS tests will have the opportunity to research effective methods necessary to score well & move to the next level in their post-secondary goals. Websites below will provide a starting point for many students in preparing themselves for success:
www.usatestprep.com
www.sat.collegeboard.org
www.actstudent.org
www.asvabtestbank.com
Also, the DOE has a great resource for students who are college ready and looking for support on how to receive the needed services to ensure success after high school at the post-secondary level. Copy and paste the link below to see what you are missing out on!
​
https://www.gadoe.org/Curriculum-Instruction-and-Assessment/Special-Education-Services/Pages/Specific-Learning-Disability.aspx/
Powered by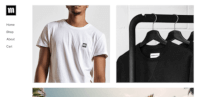 Create your own unique website with customizable templates.