Are you ready for what is coming after high school graduation? How close are you to completing pathways? Have you decided - College...Job...Technical School?
Be sure to contact your case manager to discuss your course interests next school year!
What is Career Technical Instruction?
Career & Technical Instruction (CTI) within the CTAE department at PHS is designed to support students with Individualized Education Plans enroll and successfully complete Career, Technical and Agricultural Education classes. The overall goal is to ensure that these students obtain job-entry skills at the completion of the CTAE experience. The role of the CTI coordinator is to provide resources, support, and accommodations to students in the CTAE program as well as coordinate the services needed for the student to acquire his/her goals after high school.
Powered by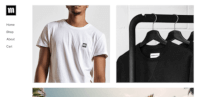 Create your own unique website with customizable templates.